Gift Boxes
Need that perfect gift for someone special? Consider a Rare Hawaiian Honey Gift Box. Each box is customizable so you can create just the right combination for yourself or someone special. Choose from our exclusive Great White Honey logo or our classic Block Print logo designed by none other than talented Hawaiian artist, Dietrich Varez.
*Lid choice available only on large gift boxes. Small gift box lid available in block print logo only.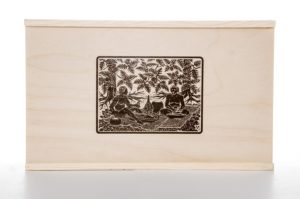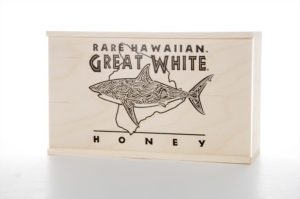 Pure Kiawe Hawaii honey naturally crystallizes into an exceptional creamed honey with a delicate tropical flavor unlike anything you have ever tasted. Whether you're looking for a pure mono-floral honey, or tropical nectar infused honey varieties, our specialty honeys are sure to please. Be sure to read our suggestions on pairings for each artisanal honey variety. Explore all of our gourmet honey products and contact us with any questions.