A Warm Aloha from the Rare Hawaiian Honey Company
We strive to produce the world's most exquisite, gourmet honey varieties.
We spare no expense and pay meticulous attention to detail to bring you raw, certified organic honey from rare Hawaiian nectar sources. We also go to great lengths to implement business practices that are healthy for the environment and local community. Whether you're looking for a pure monofloral honey, a blend of tropical nectars or our culinary infusions, we have what you need to make a lasting, savory impression. Be sure to read our suggestions on pairings for each honey variety.
What is White Kiawe Honey?
The Rare Hawaiian Honey Company owes its existence to a single 1000 acre Kiawe forest on the dry side of the Island of Hawai'i. Kiawe (pronounced "kee ah' vay") is the Hawaiian name for a species of mesquite (Prosopis pallida) that is native to Ecuador and Peru. We produce the world's rarest gourmet honey from these special trees.
Our Kiawe Honey is unique in that it naturally crystallizes into a very creamy white honey with a very delicate tropical flavor. To produce comparable texture with other honey varieties, a machine must be used to grind the crystals, something we never do at the Rare Hawaiian Honey Company. Not only is our Kiawe honey raw, but it is Certified 100% Organic by the International Certification Services, Inc.
Sharks & Honey?
This may seem like an odd combination, but read on….
Great White Sharks are rare visitors to Hawaii. Satellite tracking studies of Great White Sharks have revealed that only a select few individuals migrate from the coasts of Mexico and California to the Hawaiian Islands. Hawaii is also home to one of the rarest, certified organic, gourmet honey varieties on earth: Kiawe Honey. Kiawe Honey is so rare that it's listed in the Slow Foods Ark of Taste (like the endangered species list of food). At the Rare Hawaiian Honey Company, we have pulled our very best Kiawe Honey and put it through a slow natural crystallization process to create the best of the best, Rare Hawaiian Great White Honey!
To celebrate both the Great White Shark and our Great White Honey, we are donating 10% of the proceeds from this honey to shark research. Please enjoy this gourmet honey while knowing you are giving back to the environment. By scanning the QR code you can learn more about individual white sharks that have been satellite tagged so their vast oceanic migrations can be tracked.
Our Staff
Michael and Amy Domeier
Owners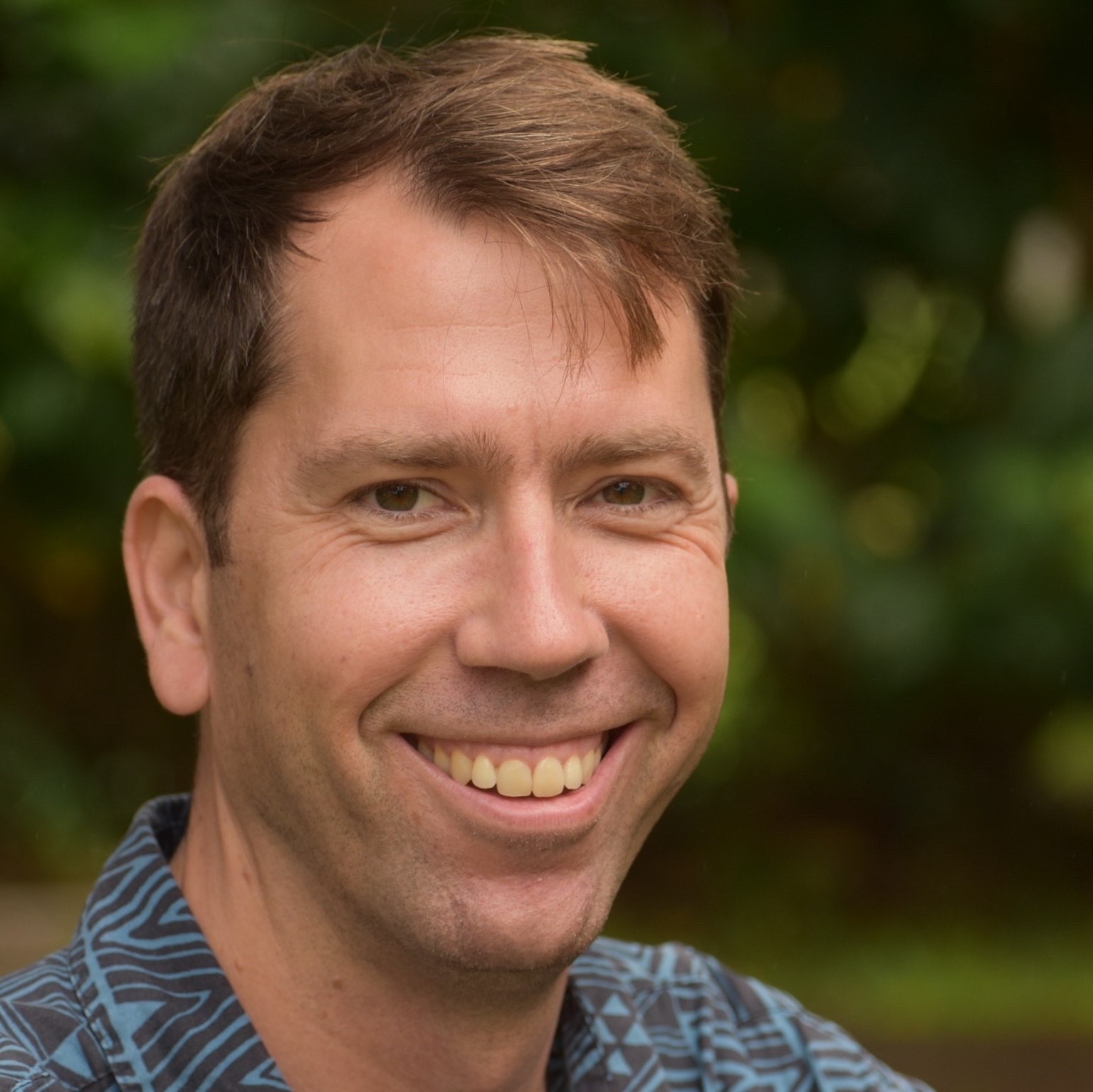 Ethan Freedlund
Production Manager
Sydney Noteboom
Production Assistant
Aarson Hui
Production Assistant
Akiyo Nanamura
Assistant Beekeeper
Julia Nemoto
Food Safety Practitioner & Logistics Coordinator
Kate Foss
Office Manager
Connie Bender
Administrative Assistant
Wendy Spear
Bookkeeper
Mary Dale
Administrative Assistant
The Rare Hawaiian Honey Company staff are dedicated to producing the highest quality, raw, organic honey, while providing customer service that exceeds expectation. We have a dedicated production crew that takes care of all of the beekeeping, honey harvesting and labeling, while our service oriented office staff makes sure you are happy with every single order you place. If you're not happy we're not happy! Don't hesitate to contact us with any questions or concerns.
Watch Our Videos
Rare Hawaiian Honey Processing Line
Watch our honeycomb get processed as it moves through an uncapper, extractor, and wax separator before being pumped into a holding tank for bottling.